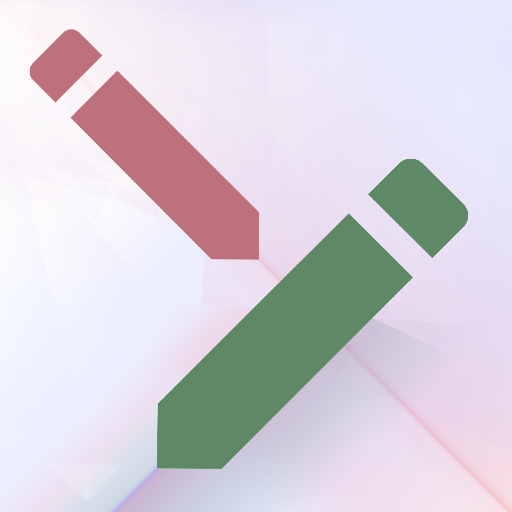 Draw With Me App Privacy Policy
Terms of Use
By using our service, you must agree to our content policy standards.
Players agree to:
Interact with others in a friendly manner for example, try not to destroy other peoples rooms (especially if they own that room). Try to complement other's work artistically.
Respecting others work and ownership of rooms, without violating someone else's experience on the app
Use language, post content, and make content that does not include any Objectionable Content:

Sexually Explicit Messages, Comments, or Drawings
Sensitive Data such as someone's address or other personal information
Excessively vulgar imagery or messages
or Unlawful Content.
Players must not :
Harass others, including behaviors such as:

repetitive actions on others profile or content
spamming messages or chats

Post/Message/Chat/Draw/Interact in way that portrays:

Racism, Sexism, and or any other form of discrimination
Hateful Content
Spamming of messages or websites or products especially in a repetitively way
In-app Reporting, blocking, and blacklisting is and are enforced. We reserve the right to modify these terms at any time if needed
Content Management Rights
To maintain quality on our platform, we reserve the rights to manage content by our admin team.
Low Effort Posts may be deleted
Duplicate Posts may be deleted
Old Rooms may be deleted
Scribbles may be deleted
Comments that violate terms may be deleted
Profiles who violate terms may be banned. Request to review can be made by e-mailing luciddevteampro@gmail.com
Content & Account Data Deletion
Most content you share can be deleted within the app. To delete individual posts, click one of your posts, press the menu button in the top right of the app, and choose 'Delete'. To delete a room you created, long press the room, click the menu button in the top right of the popup, and choose 'Delete Room'.
You can also request that your account and associated data is deleted, by E-mailing us at luciddevteampro@gmail.com
Privacy Policy
Information we Collect
The Draw With Me app only collects limited information from the user, all of which is given from the user. The basic information collected includes your profile name, a unique Google identifier code/ profile ID, and your profile photo. This is all collected at login of app. Please see the section on Information you share.
Some log information is stored on the server such as opening connections and some requests sent from app. Sensitive data is not stored in server logs. Chat logs within rooms are not stored and are only available in real-time by users in the room.
Information we share
Draw With Me does not share any private or public information with companies, organizations and individuals outside of Draw With Me Owners (for the purpose of maintenance).
Information you share
Additional information we store, includes all the posts, blocked users, comments, stars, following/followers data, reports, and drawing information in rooms. All of this data collection is only for the purpose of proper function of the app. Your posts, comments, stars, following/followers data, and drawing information in rooms, are naturally shared with other users of the Draw With Me app. This is due to the nature that Draw With Me is a social platform. Draw With Me does not save chat logs within rooms.
When uploading a drawing, Your drawing is uploaded to our server along with its drawing data. Drawing data includes what user drew what.
Local Storage
General account information may be stored to your device such as your username and account ID. The app also uses different types of application data caches such as storing post information so that it can be loaded quicker next startup. Some of this cached data is automatically managed by the app in order to limit buildup of files on your device.
Services
The app uses Google AdMob, so AdSense has its own data collection which we cannot control. This app also has Google Play Services which is used for logging into the app. Google Play Services may have its own data collection which we do not control.
Security
Our app uses SSL which encrypts the connection to our server for your privacy. Our login method also uses multiple security methods to ensure nobody can login to your account unauthorized.
Rights & Distribution
We reserve rights to modify this policy whenever needed, but the latest version will be on this page. Unauthorized effort to access our servers is not allowed.